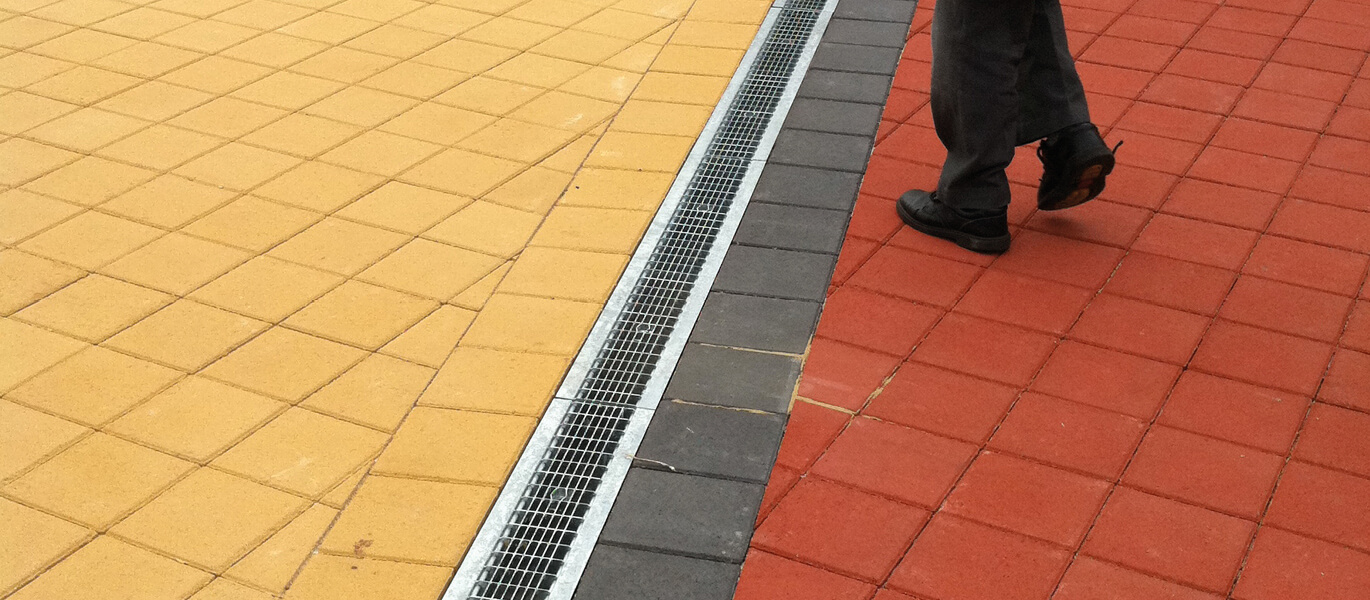 MUFLE EASY is the linear drainage system completely made of HD-PE with no rails.
The absence of rail ensures that the grating completely covers the channel and allows a drainage line installation without interruptions or discontinuities; this, many times, increases the aesthetics of installation in architectural projects and contexts.
The absence of any rail is a plus when it gets to height reduction in difficult installation sites and makes it possible to install the channel in all areas with reduced excavation depth.
---
Main features
Channel body completely made of plastic
The grating covers completely the channel body
3 different internal widths: 100, 150, 200 mm are available
Sump unit with foul air trap
With side and vertical knockouts
Vertical outlet kit Ø100 and Ø110 mm for channels H55 and H80 mm
Galvanized/stainless steel brickslots available on request
Bolt and bar fixing system for the gratings.
Special pieces for corners, "T" couplings and cross couplings are available
End-caps or end-caps with outlets
Typical applications
Domestic and civil use
Pedestrian areas
Cycle paths
Gardens
Sports facilities
Terraces and flat roofs
Multi-level car parking