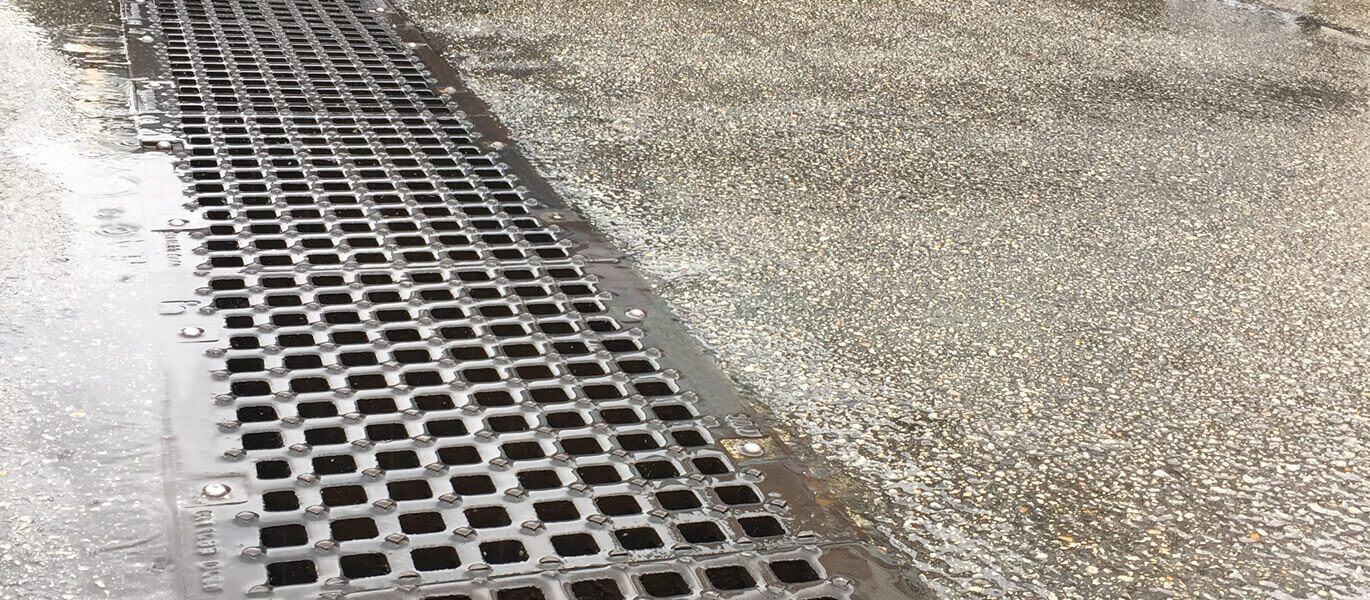 MUFLE WING G, a full product range of channels designed and produced by MufleSystem, dedicated to industrial areas, that, every day, are experienced by men and heavy vehicles intent on carrying out their fully productive activities.
The channel body is completely made of HD-PE and the ductile iron rail is firmly integrated.
The ductile iron rail GJS 500/7 makes the MUFLE WING G unique; in addition to being extremely strong due to its generous thickness (6 mm) in the areas subject to vehicular traffic and in the support area of the grating, it is capable of challenging time with its intrinsic qualities of resistance both to traffic and atmospheric severe conditions.
The complete system is suitable and certified up to load class F 900.
Gratings are stable in place thanks to 4 M8 nuts every 50 cm.
---
Main features
Plastic channel body certified for load class D400-F900 according to EN1433:2008
Ductile iron rail
4 different nominal widths available:100, 150, 200, 300 mm
With vertical and lateral knockouts
Sump unit with foul air trap*
4 bolts and nuts fixing system for each grating
Special pieces for corners, "T" couplings and cross couplings are available on request
*Not available for WING G 200 H=250 mm and WING G 300 H=300 mm
Typical applications
Areas subject to loading/unloading of goods; container handling with transit of forklifts and truck
Parking areas with high and constant traffic
Roads and highways
Viaducts
Petrol stations
Industrial areas
Port and airport areas